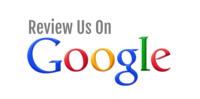 Tim had review the terms of an offer, severance and settlement agreement, explain the agreement and possible negotiation issues or risks with me and explained me in detail about the possible risk or issue while accepting the Severance agreement.
Easy going, professional and quick in responses and work. Would definitely work with him again in the future
Tim has been very helpful from the first conversation. He understands small businesses and their needs. He has structured his services in a way to allow small businesses affordable access to professional legal services. I plan to continue to use Tim's services.
I started working with Tim in July on a Business acquisition deal. He gave me a great value by charging a flat fee. That helped me contain my acquisition cost which can amount to a large sum. During the interaction he emailed me regularly and was available on the phone when needed. I highly recommend his services for someone who is buying a business.
Great work, good price and quick turnaround.